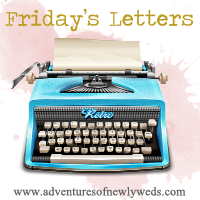 Happy Friday!
Dear School: The first semester is just about over, wow, ...
Dear Mr.: I love ya Te Quiero
Dear Beauty Blog: I have been neglecting you lately & next week & Ill be posting like crazy!
Dear Blog Readers: You all ROCK!

P.S( If my Spanish Professor is readinng this, HOLA!) jaja
Have a Great Weekend everyone!