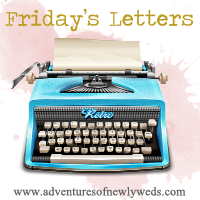 Its Friday again!
Dear Week- you already about over, I couldn't be more happier.
Dear School- Its that time for final projects and papers. Oh I am not looking forward to you.
Dear Mr. - I have enjoyed you being home but I know your ready to get back to work.
Dear Little Shop- Your doing so good, & your getting more & more exposure.
Dear Followers- Thank you for all your comments & support.
Enjoy your weekend!