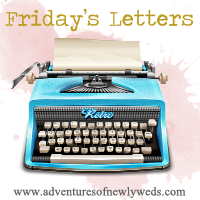 Dear Week: I am glad you are about over, you have been rough & I can only pray its gets better.
Dear Blog Followers: Did you guys know your so awesome!? Shoutout to the new followers & thank you guys so much for your comments!
Dear Mr. : Just know, I got your message. I cant see no one but you & I LOVE YOU.
Dear School: gosh darn it ! Ima finish my home work early BEFORE the weekend. I WILL CONQUER YOU.
Dear Father: Thank you for your sweet phone call this week. Your making progress so far. ;)
Dear Store: I pray that we have success & your doing good so far!
Have a good weekend everyone & please don't forget to check out my store & place your orders before Saturday 9am so that your order can be shipped out tomorrow! Don't forget 10% off all orders!
Shop Here
Sponsors NOW being Taken! Want to show off your Blog? Go to
"Contact me"
& click on
"Blogger Ad"
enter Promo code
"HUB1"
to get your Blog shown for FREE! Hurry NOW only 5 spots open!
Peace