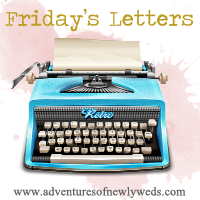 Happy Friday. hope yall's week was good!
Dear Mr. - I have enjoyed you being home this week, but i have to say I am ready to have my house back during the day! I seem to get no housework done when your home, on the flipside i enjoy the lunches you buy for us, ;)
Dear School- Hurry up & despot into my account! Get my tution paid & give me the extra, my new laptop is waiting for me!
Dear August- We meet again! Another Birthday I am excited for! 26! wow..... excited for this new year.
Dear Blogs- Ill get back into posting, been lacking, but you know what? sometiems you need to!
Peace