Hello! I am excited to share this post with you today, This past weekend I made my own homemade laundry powder! It was so easy & inexpensive for the long run! This will be 2 parts, today's post will be on how to make the laundry powder & the next post will be decorating the 2 gallon jug I bought to put the mixture in. In total I spent $22.28 the ingredient's for the powder was $12.31. The laundry powder is enough for 120 loads!
Your clothes are going to be so clean & smell fresh! You will notice that your clothes feel "lighter" because you dont have all the chemicals that regular laundry detergents have. Not only will you feel better about washing your clothes for you & your family but this is great for people with sensitive skin & allergies to the stuff in regular laundry soap!
The one ingredient that may change depending on personal preference is the bar soap, You can use Kirks Castile soap, Fels-Naptha,or Ivory Soap or any other natural soap you choose. I used Kirks Castile & Fels-Naptha which I added later. You can also add Oxy clean too if you prefer. The great thing is that this makes enough for 120 loads & you only need 2 tablespoons! Its low-suds, works fine for HE washers & Top load washers. Now for the pictures with Instructions... Have Fun!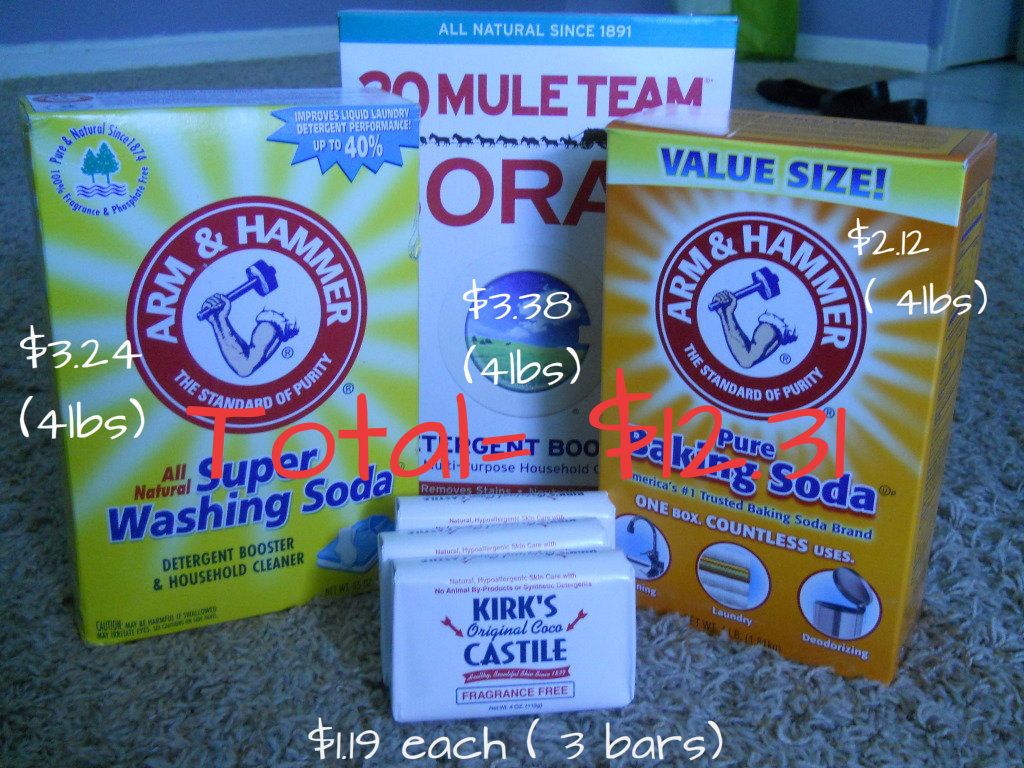 Let me know if you have made this & let me know what you think!