So I got my laptop in! WHOOOOOOOO!!!!!! I am so happy, I love it, Its way nicer then my last. Now its all about learning it & files etc. So happy that it came the first week of school.
Speaking of school, I started on Monday & I have been getting used to going to class online & checking myself to make sure I keep up on it . I have gotten some work done in all my classes,& today & tomorrow I plan on finishing my assigments in all, I would like to turn them in early if I can. The first 2 days were kind of daunting because It seemed like evrytime I logged into class there was a new assignment waiting that I didn't see before or etc. Good news is It look like Im getting the hang of it.
The main trouble I have been having is with one of my textbooks for my psych class. The book is available online for free but the there is no page numbers so when your reading you just know your in chap 1 or 2, this is not good when your professor says only read PAGES 1-12, & since its online you just scroll down. So the whole class including me has been having this issue & the professor is trying to help. I actually just bout the book online so that I can download it to my kindle on my tablet, I am hoping that it will have page numbers then & that its easier to read then on my laptop.
Also this blog will be getting a makeover by my sweet friend & amazing blog designer
Melanie
! Her design company is
Adorability designs
and she has designed all of my blogs ( book & beauty) except this one. She does great work & great prices. She always posts her latest work up on her
website
. Not to mention I love reading her beauty & personal blogs as well. So please if your looking for some blog work please hit up my girl , she even does headers & buttons if thats what you wish.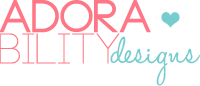 So anyway, I cant wait for the new look to be up its so totally CUTE! OH & the countdown for my bday has begun! Its now officially a week away! Next WEDNESDAY!
Peace