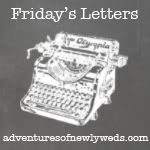 Dear Week: Once again your over & pay week is next week! Whoo!
Dear Shop: Your looking good, now im looking to expand you in the product area & looking for scents for my Winter 2012 collection.
Dear Followers: Hello! to the new ones & to my avid readers who come every post & comment, thank you!
Dear Twitter: Your my sounding board.....
Dear money: Why cant you ever be enough?
Have a great weekend everyone!